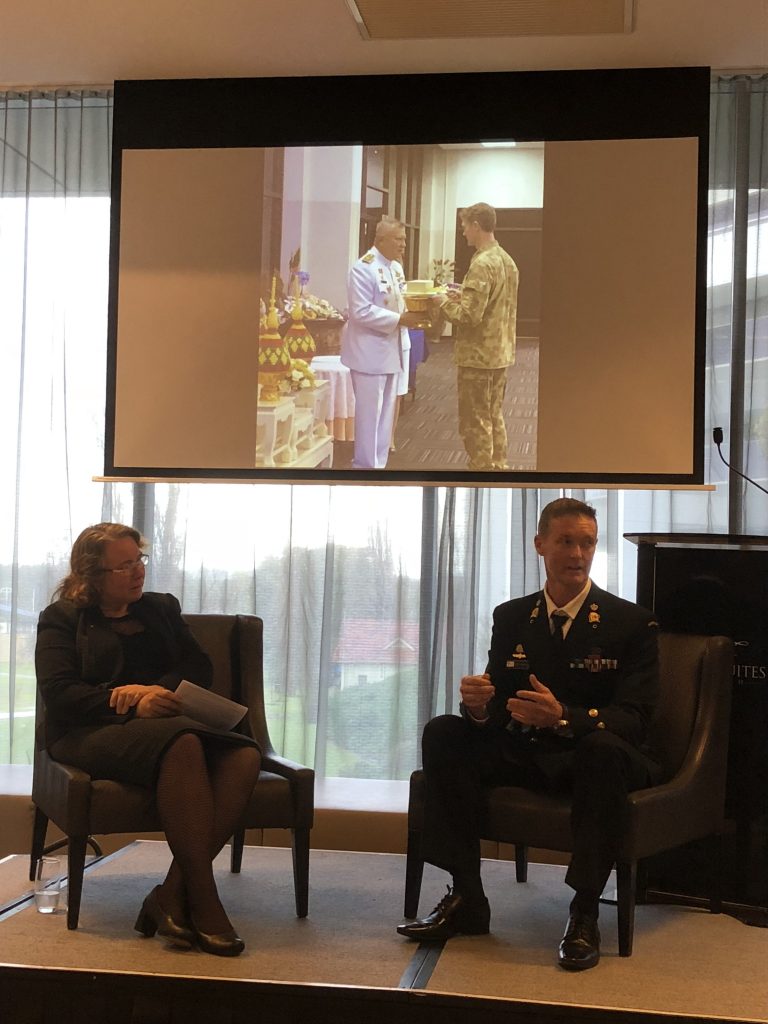 NCDT fundraiser in Perth reflects on Thai Cave rescue operation – CPOCD Troy Eather
The 4 September Perth breakfast fundraiser for the Navy Clearance Divers Trust saw CPOCD Troy Eather, OAM relive the days where a successful rescue mission was conducted in a cave system in Thailand.  World press coverage focused on the days leading up to the diving rescue of an entire boys soccer team from 4 km inside a cave system, facing rising monsoonal waters, cold, and uncertain time.
Troy was interviewed by Mrs Denise Goldsworthy for 40 minutes over breakfast where 50 people hung to their seats learning the details and trials undertaken during the rescue mission.
The RANCDA thanks the Trust for their continual efforts in support Clearance Divers and their families.   U&U
www.ncdt.org.au