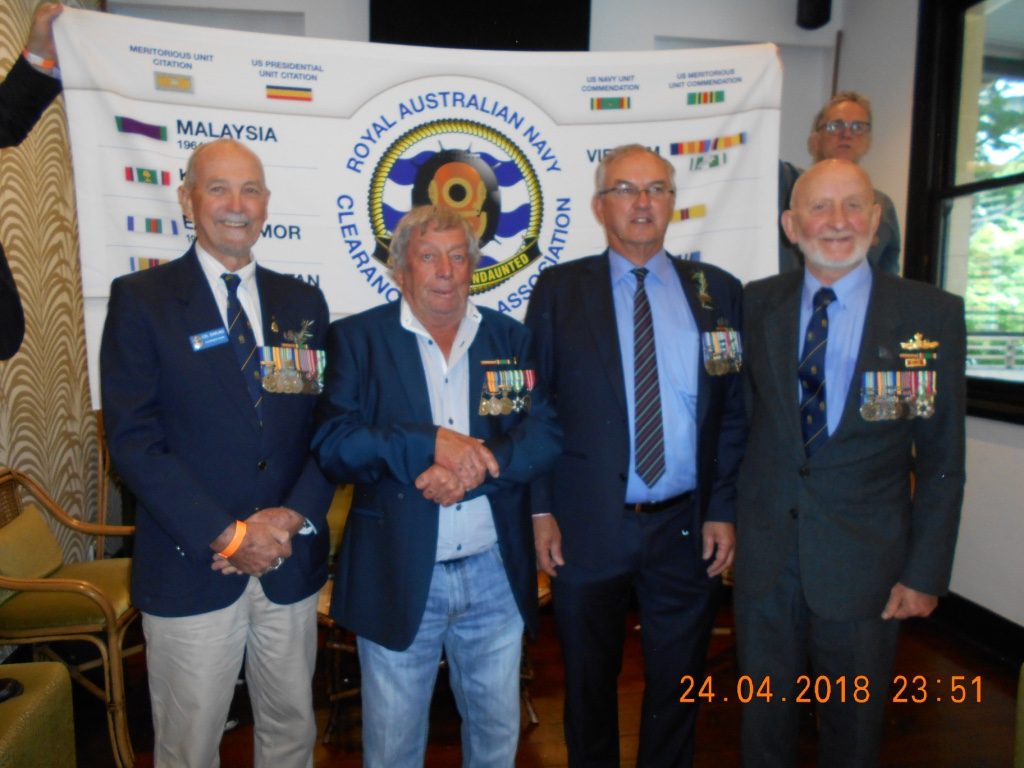 CDT3 Vietnam Third Rotation – Celebrates 50th Anniversary
Congratulations to the remaining members of the Third Rotation of CDT3 celebrating the 50th anniversary of their deployment to Vietnam under the Command of LCDR Tug Wilson.  The surviving members met in Brisbane during ANZAC Day and marched with the RANCDA platoon.
Left to right: Darling, Rhook, Spicer, Wilson.